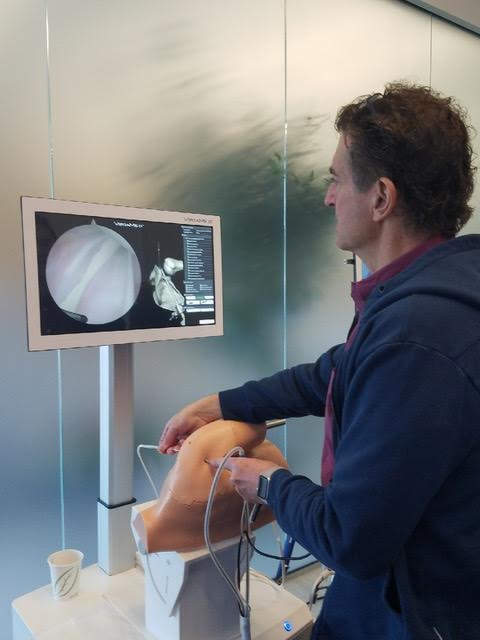 The Arthroscopy Association of North America (AANA) Learning Center, under the direction of Dr Tauro, has incorporated Virtual Reality and Simulator Training into their curriculum.
There are eight simulators on site, creating a greater opportunity for more surgeons to perfect their skills.
Simulators provide the opportunity to learn and practice a procedure repeatedly, optimizing surgical skills much as a pilot would do using an aircraft simulator.